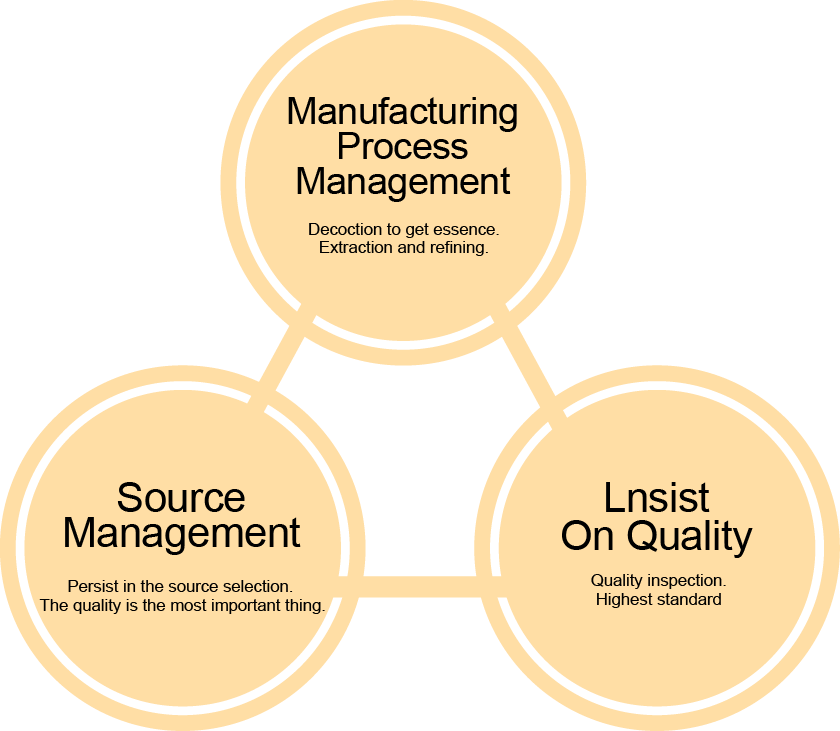 Professional knowledge/ Carefully selection of origin/ Quality assurance to transportation
Health and safety/ Following the ancient method/ Quenching to get the best
Compliance with GMP/ Advanced equipment/ Ensure drug efficacy
The raw materials and the finished products of Shunjan meet the requirements of various regulations. In response to the requirements of government every year, they control the quality of products more strictly. In order to effectively control the quality of raw materials, the standard of the test of each raw material shall be not detected. To ensure the quality of finished products being more stable is way that Shunjan insists to follow.
Heavy metal test
Raw material base inspection and appearance test
Pesticide residue test
Sulfur dioxide test
Microbial test
Chemical test
Shunjan got GMP certification in 1995. The process continued to adhere to the GMP standard, and has a certain degree of management through GMP process.All plant equipment, environment, personnel, quality control, document management, etc., have strict regulation, and accept the government regular on-site inspection to maintain the effectiveness of GMP certification.
Shunjan manufacture each product following traditional methods and combine with modern science to create the highest quality products to consumers.